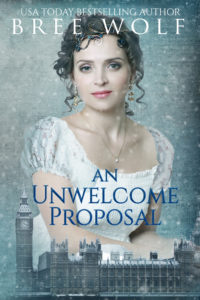 He proposed. She said no.
Will she regret her answer?
All his life, Wesley Everett has watched other men fall in love. Now, when he finally does find a woman who brings a flutter to his heart, she could not be less interested.
Christine Dansby does not believe in marriage. She has a family she adores, friends who adore her, and a wardrobe that would put the queen herself to shame. What would she need a husband for? After all, life is far too exhilarating to settle down!
Will Wesley take 'no' for an answer? Or will he be able to convince Christine that marriage is far from boring?

A Forbidden Love Novella Series (Regency Romance):
#6 Hearts To Be Mended (Coming February 14, 2018!)
Save
Save
Save
Save
Save