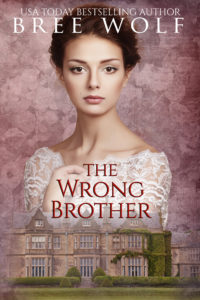 She gave him her hand in marriage.
Her heart, however, was stolen by his brother.
Despite her parents' deep love for one another, Isabella Carrington has always favoured her mind over her heart.
Meeting Charles Dashwood, she quickly decides that he is the one for her. After all, he has all the qualities she appreciates in a man; he is kind, honest, and most of all dependable.
At least until her wedding day, when Isabella suddenly desires someone entirely different, or doesn't she?
In the very moment, Isabella whispers her 'I do', her eyes catch the glimpse of another man. A man whose eyes look unnervingly familiar, and yet stir a longing within her heart and soul she has never known.
Just as she gives her hand to Charles Dashwood, her heart is stolen by none other than her husband's notorious twin, Robert.
When mind and heart do not go hand in hand, can there be a happily ever after?

A Forbidden Love Novella Series (Regency Romance):
#6 Hearts To Be Mended (Coming February 14, 2018!)
Save
Save
Save
Save
Save