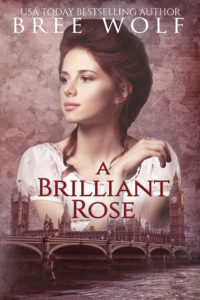 She is obligated to hate him.
Her heart, however, disagrees.
If he cannot prove himself worthy,
he will lose her forever.
When Rose Lawson meets a handsome, and yet intelligent man in the British Museum, she quickly fancies herself in love. However, upon learning the man's name, anger boils within her. She has heard his name before. She knows who he is, and she knows that he is the devil incarnate.
If only her heart and mind didn't disagree so strongly, she could hate him with all the passion she possesses….and he deserves.
Torn from his old life, Charles Dashwood finds himself wandering the British Museum alone. Gone are his friends with whom he shared his interest in antiquities. Gone is their companionship.
In his desolate state, he comes upon a young lady, who seems to share the very passion he is now forced to ignore. A stimulating conversation ensues, which takes a turn for the worse when she learns his name…or rather his brother's name.
All of a sudden, Charles is faced with a problem not of his own making. From what he can gather, Rose has met him…or rather his brother…before, and unfortunately, her opinion of him could not be lower.
Will Charles be able to win Rose's heart without betraying his brother? Will his brother stand idly by and watch as Charles loses the woman he loves in order to keep his secret?

A Forbidden Love Novella Series (Regency Romance):
#6 Hearts To Be Mended (Coming February 14, 2018!)
Save
Save
Save
Save
Save